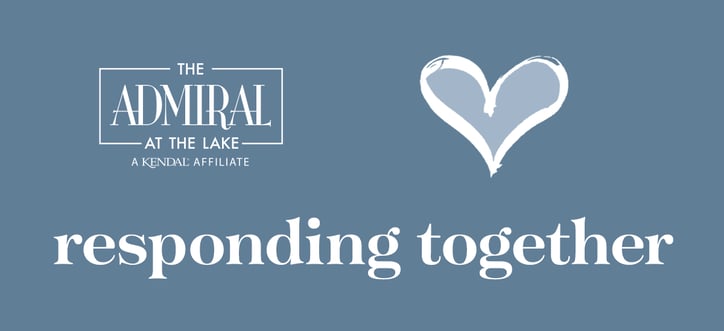 Our culture of connection and caring has never been more important.
As we look out for each other we are thinking about everyone around us.

---
Celebrating Our Nurses
In celebration of National Nurses Week we want to thank our amazing team of nurses.


Using Technology to Help
With the recent school closures and onset of tele-learning for students, we asked staff if they need a laptop for their kids. We were able to loan out 10 laptops and now their kids can complete their school work for the rest of the year.

Our internal TV network has been invaluable. We are constantly sharing up to date health and prevention information so residents stay informed from the comfort of their sofa. And our CEO Nadia records updates regularly so everyone is connected and part of our planning and approach.

Many resident programs are shifting to TV. Our instructors are live streaming exercise and wellness programs so residents can join in and stay healthy. And we are adding more content all the time, sharing activities and fun ways to stay engaged including a new take on Bingo, which starts next week.

Our menus are broadcast so entrees can be chosen for delivery to their residence. And a lot of this content can be called up by voice with the Amazon Echo equipped with our Admiral Skill available to all residents.
Helping Together
Our residents are working together from their residences. They are sourcing the best materials and creating patterns to sew face masks and gowns. Friends from Oak Park to Keokuk Iowa are participating. They are planning each day to find new ways to help.

A resident's family member who works with a battery company in Iowa, cut through red tape, and donated face shields that were received in days. And many resident families are helping across our response efforts.
Residents, family, friends, and staff are all doing the big and small things that help all of us.
Team Connection
It takes a coordinated team to keep everything running and everyone healthy. Each morning there is a 16 team member Zoom video meeting which brings together Nursing, Social Work, Physical Therapy, Facilities, Housekeeping, Life Enrichment, Wellness, Skilled Nursing, Marketing, and leadership. It is a check-in, run-down of the day, and an update on new strategies.
Our IT group had been developing a new app for our staff called Connect Team. It was fast tracked and just launched. It expedites communication connecting staff to important updates with a direct link to our CEO. It engages all team members, they share information, photos, and videos to keep everyone informed and up to date.

Technology is being leveraged at every opportunity to ensure our response is coordinated and effective.

Help When You Need It
Ordering groceries online, how do I do that? Being sure I have what I need, where can I find it? Not sure if I'm safe, how can I tell? It doesn't matter the topic or need, our support and wellness staff are making sure questions are answered, there's help with safe solutions, and residents have peace of mind.

No one has to worry, or be faced with figuring things out on their own. They have care, a kind voice, and support for anything they need.
Culinary Deliciousness on the Move
Our culinary team's reaction makes us all proud. They have shifted our restaurant service to in-residence dining. Residents select from options presented on our internal TV, then fresh and delicious meals are delivered each day.

Deliveries are left at their door, with a "ring and retreat" approach. One of our staff even waited at a safe distance and sang an Italian song when their meatballs were delivered. Everyone is staying safe, getting some extra cheer, and uninterrupted culinary services.
Resident to Resident Touchless
The residents run an internal website where they share all kinds of information and stay connected to each other. This touchless way to share information, insights, and stories, keeps everyone safe while they're being informed.

Connecting in this way, sharing their experiences and insights, is allowing everyone to care for each other as they feel cared for. And they share the same support in safe ways for the less techy amongst us. Working together they feel and are safer.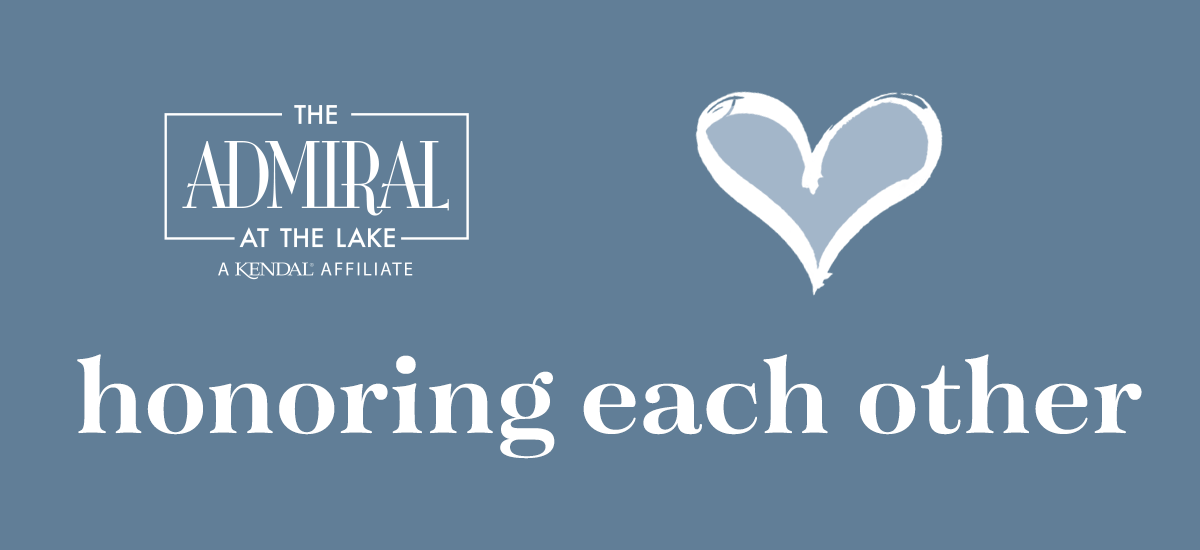 Our residents' recent words remind us how grateful we are to be together.
We want to share some of them with you.
---
What you all do just boggles my mind!
In the midst of the dangers we find
There with shields and with masks
You are doing your tasks
Putting fear to the rear, well behind.

You are probably so awfully tired!
Every minute all day, you're just wired!
Thank you all from our hearts
When this virus departs
You're the ones we will all have admired!

We may never meet, but I'll say
Even if we can't rightly display
Our great gratitude
Here's a gold star, 'cause you'd
Be a winner to us any day!
Bindy
---
Dear wonderful staff,
Thank you for all that you are doing for us the residents.

My wishes for you:

May you know that you are deeply appreciated
May you be safe and protected
May you be happy and free from suffering
May you feel our love and gratitude.
---
I'd like to do a shout out to the residents. First and foremost perhaps the residents who set a goal of making 500 face masks so that staff could have extras - and are now into making gowns. Also to all the residents (some who are sheltering in different states) who are contributing funny videos and graphics to brighten everyone's days. And finally to the whole community of Independent Living residents who are abiding by the rules, staying home, and supporting their friends and neighbors through phone calls and emails.
Toni
---
Please tell the staff how much comfort I gain from knowing that they're working like mad behind the scenes to keep us clean, fed, and screened. To adjust furniture, schedules, hours, services, and package delivery along with their own hours and personal responsibilities to their loved ones.

I give thanks for them every waking hour.

The Admiral family is rising to the occasion, and to consistently meet every moving target that flashes by. Valor above and beyond the call of duty!

Please share my appreciation with the staff, and pass along a virtual hug to each one of them.

Betsy Ray

PS: And thank you SO much for sharing Aubrey's beautifully conceived and executed artwork and message!
---
I feel fortunate to be at the Admiral and to have Nadia Geigler in charge of my safety.
Maria-Louise
---
It has been impossible to express to every member of The Admiral staff our appreciation for the outstanding job you all are doing for us in this very frightening time. We have communicated the praise we have for everyone here to all our family and our many friends who do not live here. The dedication you have all demonstrated cannot be matched any place. We are so happy that we live here.

Kudos to the Culinary staff for our delicious meals and the prompt delivery.

Thank you to all of you.

Nancy and Don
---
What a team you all are! We are encouraged and calmed by your greetings and smiles … and the wave when we respond to the doorbell ring that announces dinner; and the communications that keep us informed!

And a thank you to you to the staff we do not see either because you are "behind the scenes" or because we are "hanging out" in our apartment and can't see you through our peephole!

We are grateful to be in this community and grateful to you and your families (for sharing you) for your individual contributions that make this community special.

To the tune of "Happy Birthday"

We're so grateful for you
Without you what would we do?
You're our friends and our helpers
We're so grateful for you!

We're so glad you are here
Trying to bring us good cheer
Please accept our true thank you
We're so grateful to you!

Gerry and Linda
---
Dukie and I could not be happier when watching the exercise videos. We feel sort of connected and healthier. Thanks for providing the wonderful stuff.

Nina
---
I would like to give a big shout out to our staff, which is totally engaged in making sure that we are well fed and safe! The problem is that you have to do this work without direct contact with any of us, all reminding you what a great job each of you is doing!! I'm sure that makes your job that much harder!!!
Do not forget, we love you, each and every one!! I especially miss not being able to tell each of you thank you for how much better you are making my day ...
I can't wait to see your smiles, gossip, hear about your day, how your kids are, or how school is going!! It is an essential part of why I love living here.

I hope you can hang in there 'til we can appear again, and thank you in person!!! Consider yourselves all hugged, thanked and mightily appreciated!!

YOU ARE WHAT MAKES THE ADMIRAL THE BEST!!!

Karen
---
You guys are terrific ! You're providing the same wonderful service you always have. And at great risk. We are so, so appreciative. I don't know what we would do without you.

Thanks so very much.

Clark
---
Hero
A person who is admired for having done something very brave
You are our heroes every day!
Each person at the Admiral is a hero to our family. We cannot thank you enough for taking care of our mother and all of her friends.

Nursing Staff
Front Desk
Maintenance
Culinary Services
Kitchen
Housekeeping
Activities
Administration
Board of Directors
and everyone else we have failed to mention.

You are fighting for the well being of our loved ones, no doubt sacrificing time with your loved ones.
You are in our thoughts and prayers, our heads and our hearts each day.

Cynthia & Tom
---
Many thanks to all of you wonderful food deliverers. You are like Santa's elves. The doorbell rings, and usually by the time I get there, you are gone from our 2 apartment area but my bag of goodies is there on the shelf. I wish I could thank you more often in person, but I do want you all to know how much I appreciate your help.
Carol
---
I absolutely want to extend my DEEPEST GRATITUDE to you and all the staff at the Admiral. It seems like months have passed since I called the Admiral around 3/10 when my brother and I were talking about visiting my mom and dad on the weekend ...

I am so grateful that you were proactive in your response to this crisis. Most importantly, I am grateful to know that the staff we have come to love and rely upon to take care of our parents are continuing to do so every day despite the stress that it has inevitably put on their own families and loved ones.

We know you are taking the best care of them as always. While we worry about our mom and dad and miss seeing them, it is comforting to know that the dedicated nurses, care partners, and all the other staff are there for them every day.

I look forward with hope to the day this is over and I can see you all again and thank you in person. You are in my thoughts daily!!

With warmest regards,

Maia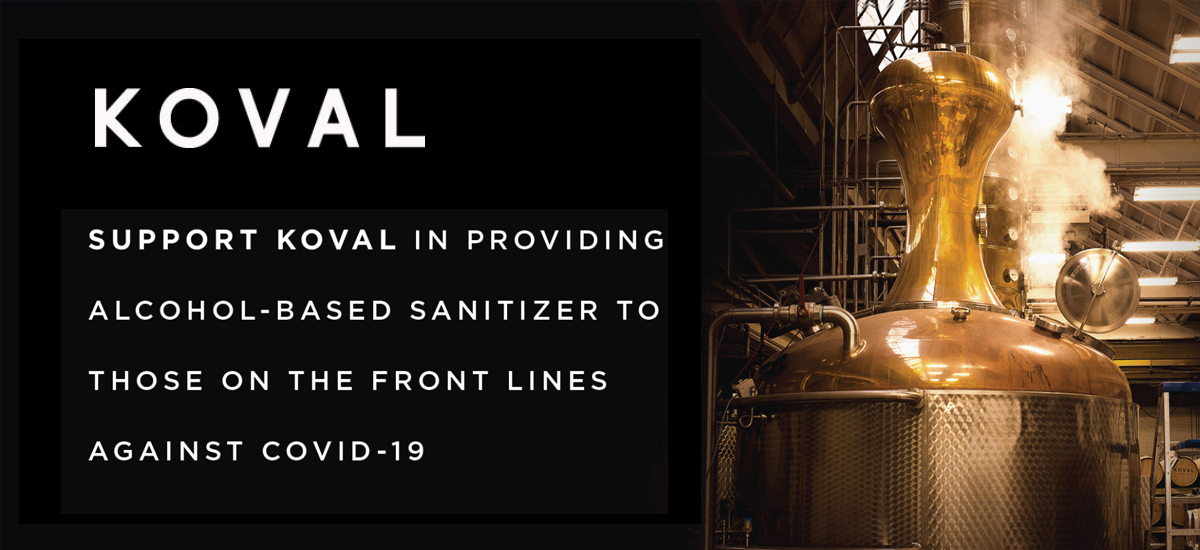 Good Neighbors Doing Good
Koval Distillery is a neighbor. The only things our residents have liked more than the tour, was the free samples. Bill, who has toured us in the past, reached out and asked" how can we help?".

They have shifted their focus to making and distributing alcohol based hand sanitizer to those in need. Completely free. That's a good neighbor.

Our local 28th St District Precinct Police Station and us were the first deliveries. They are now working with Chicago officials and continuing to provide hand sanitizer where it's needed most.

We are thankful to and proud of our neighbor. Our shared values matter when it matters most.

Please consider donating to their GoFundMe campaign to help them help those around them.